Sometimes it's hard to realize how important the role of the foot is in our daily functions. How it works, and if it works correctly directly drive how well we are able to go about our everyday lives. When things aren't working well, we can be inconvenienced (at best) and thoroughly stopped in our tracks (at worst). Finding out what the problem is when things aren't working correctly is the most critical part of getting past the problem and moving toward a solution.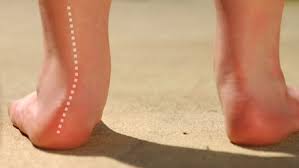 One of the most common foot problems that is seen in orthopedics is overpronation. The foot that overpronates is usually pushing off during walking or running using more of the inside of the foot and the big and second toes of the foot. Some of the conditions that can be caused from overpronation include plantar fasciitis which are heel spurs, bunions, Achilles tendonitis, hammer toes, corns or calluses, shin splints, knee pain, hip pain, low back pain, and even fractures in the toes.
Some of the causes of overpronation can be a disparity in the length of both legs, a lack of normal range of motion in the ankle area, poor shoe choice over time and issues from the spine on down. The other side of this problem is underpronation where the foot pushes off the ground with only the outside toes, but this is much less common than overpronation.
Some medical professionals will advocate surgery to correct the overpronation problems they see. But we all know that surgery on that part of the body leaves you moving differently for the rest of your life and should be avoided if possible. Correcting both conditions in the right way can also involve good orthotics which is usually an insert for the client's shoes which helps the foot to work the way it was intended to work.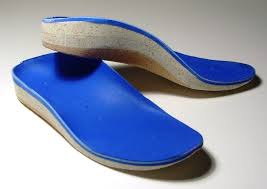 Great orthotics can be custom fitted to your shoes – even for open toed shoes like sandals. If you live on the beach and flip flops are your only shoe, you can actually get those retrofitted for custom orthotics to correct your foot and walking problems. Orthotics support the arch of the foot and improve the biomechanics of the foot structure to help you stand, walk and run in a healthier and more comfortable fashion.
Studies have shown that you can correct biomechanical stresses from overpronation with custom orthotics which will relieve stress on the knee joint and hip joints as well, keeping them from becoming damaged. These flexible orthotics are crucial to making positive impacts to knee alignment and helping patients or clients move with greater range of motion and reducing pain.
If you have had issues with foot pain or any of the other problems listed here, you should seek help from orthotics specialists and look to Miami Beach physical therapy for assistance in getting custom orthotics created for your shoes. The physical therapist Miami Beach residents turn to more often for custom orthotics is Anatomy Physical Therapy & Orthotics Lab. They will help you avoid surgery at all costs and fit you with custom orthotics for relief. Contact them at (305) 934 3698, or visit them at Suite 500, 301 Arthur Godfrey Rd., Miami Beach, Florida.